Window Cleaning Services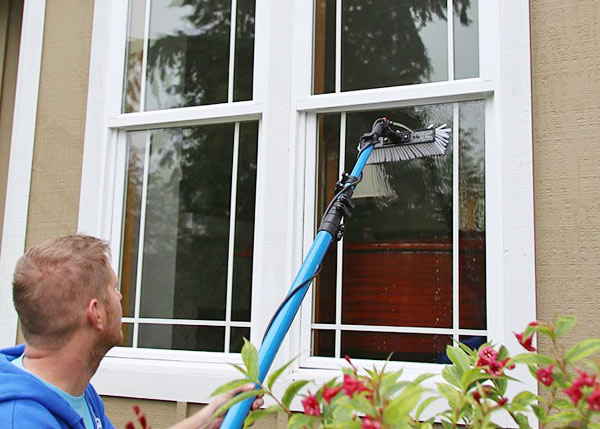 Your home is your castle. It is one of the biggest investments you can ever make. Isn't it worth to invest in quality window cleaning to showcase your castle to its most beautiful potential? Crystal clean windows can brighten up your whole home. You might have never realized how dirty they were until you're looking through crystal clear, sparkling glass and everything looks sharper and brighter.
Why Call Professionals For Window Cleaning Services in Toronto?
Washing windows properly can be a tedious and arduous task. Most often, the window glass may look worse after you're done without using the proper equipment and techniques. At Pamir Carpet Cleaning, our window cleaners in Toronto offer top-notch window cleaning to homes, bungalows, apartments, condos, and other living places.
By letting our professionals accomplish residential window cleaning in Toronto, Etobicoke, Scarborough, Vaughan & Richmond Hill, you can achieve a hassle-free service. Our team at Pamir Carpet Cleaning takes pride in ensuring that your windows are left sparkling and spotless inside and out, to your 100% satisfaction. We guarantee it.
What We Do?
With more than 17 years experience, we carry full liability insurance. We know that the surrounding environment is important to you, therefore we use only 100% eco-friendly products. Our standard service includes:
Internal & external window cleaning
Flyscreen cleaning
Wiping of window sills
Removal of cobwebs around windows
Why Choose Us?
Founded in 2000, Pamir Carpet Cleaning provides a wide range of residential and commercial cleaning services to the entire Greater Toronto Area. Our team of service professionals is friendly, courteous and highly-trained, ensuring excellent results every time.
Contact us today for a free, no-obligation estimate for your residential window cleaning needs. Check our full list of services to see how we can help you today.
Call Us To Schedule Emergency Flood Cleaning!
Contact Us