Upholstey Cleaning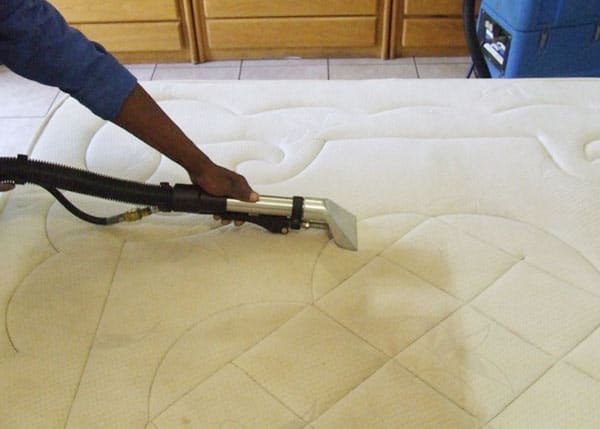 If your furniture seems a bit past, have its upholstery properly cleaned as soon as possible to make it look appealing again. Cleaning your furniture upholstery is a cost-effective way to bring old furniture back to life and enhance the look of your entire interior decor. Sofas, recliners, loveseats, ottomans and more will get a second chance at life and you'll save a bundle over what it would have cost you to replace those items.
Why Upholstery Cleaning in Toronto Makes Sense?
Upholstery cleaning in Toronto, Etobicoke, Scarborough, Vaughan & Richmond Hill will not only remove years of dirt, dust and grime but will also make your furniture smell better and actually be healthier. This is because old upholstery is a magnet for an oily residue, pet dander, bacteria, dust mites, mold and mildew. Removing all these irritants and allergens will make your furniture a joy to be around.
High Quality Mattresses Cleaning in Toronto
Furniture upholstery is not the only thing around the house that attracts unwanted attention from bacteria, spores, pets and environmental pollutants. Your mattress is just as likely to wind up hosting all manner of microscopic freeloaders as well. Alike other furniture items, your mattress can also be saved from the dumpster by calling the pros at Pamir Carpet Cleaning for mattress cleaning in Toronto & GTA.
We spend as much as a third of our lives on our mattresses. No one wants to sleep on a mattress that's been compromised by time, wear and opportunistic microbes. When you enlist the services of Pamir Carpet Cleaning, we employ a multi-step process to ensure your mattress is thoroughly cleaned:
Inspection : Noting the condition of the mattresses and any stains or other anomalies.
Vacuum : The entire mattress is given the best dry vacuum it's ever had.
Application of cleaner/Agitation : Cleaner is applied and worked on the mattress surface.
A short wait : The cleaner is allowed to work for approximately 15 minutes.
Rinse : The mattress is rinsed removing the cleaner and all the various foreign substances.
Dry : The mattress is allowed to dry for 8-12 hours.
You will also have the option of having our mattress cleaner apply a high-grade antibacterial solution onto the mattress that will ensure a hygienic surface for the foreseeable future.
Upholstery cleaning in Toronto can provide your decor with the shot in the arm it may need and save you from having to spend a bundle on new furniture. Same with mattress cleaning. Make sure you call Pamir Carpet Cleaning before sending either your furniture or mattress to the curb or dumpster. You'll be glad you did.
Our Service Areas & Features
Fully Licensed & Insured
Free Estimates.
Eco-Friendly Products & Solutions
Service Areas : Toronto, Etobicoke, Richmond Hill, Scarborough and Vaughan.
Call Us To Schedule Emergency Flood Cleaning!
Contact Us