Tile Grout Cleaning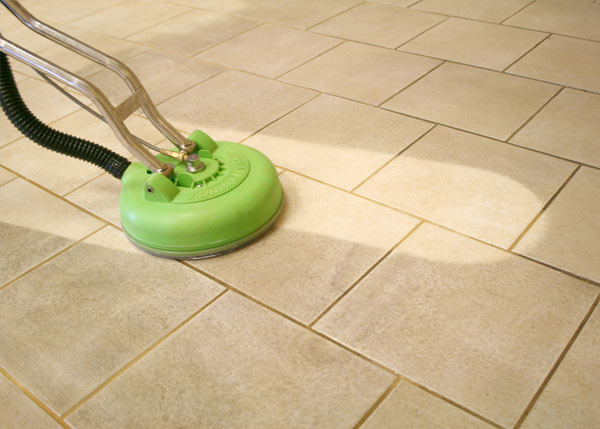 Tile and grout floors are a great choice for anyone who wants high-quality, visually appealing floors for their kitchen or bath that are also affordable and easy to install. As practical and appealing as they are, however, tile and grout floors can still become discolored and dull over time. Restoring them to their original evocative shine is what we do at Pamir Carpet Cleaning.
Tile and Grout Cleaning in Toronto Made All Simple
Tile and grout floors are a popular alternative to more expensive natural stone for an array of good reasons including:
Low maintenance – While no flooring is truly maintenance free, ceramic tile floors are pretty close. For the most part, no heavy lifting is required to keep them looking good although over time (and in an almost imperceptible way) the tiles will lose their luster and the grout will dull and stain. When this happens, its time to call Pamir Carpet Cleaning tile and grout cleaning in Toronto.
Design flexibility – There are as many designs for the various types of tile floors as there are Toronto homes to put them in. Different colors, patterns, weights and overall appearances plus the ability to mix and match to create unique looks mean you'll always be able to find a tile flooring solution that will enhance your home decor.
Affordability – It doesn't take much comparison shopping to realize that tile floors are one of the most cost-effective flooring solutions on the market for kitchens and baths. While prices will vary depending on the type of tile as a whole tile flooring is extremely affordable.
Durability – While it may not be marble the strength and durability tile flooring is nothing to sneeze at. Install them in high traffic areas like the kitchen and you'll see how well they hold up to years of endless foot traffic in all types of weather.
We Keep Your Tile Floors Looking & Feeling Great
Our tile and grout cleaning in Toronto, Scarborough, Etobicoke, Richmond Hill & Vaughan provides you the ability to keep your tile and grout floors looking great and adding value to your property for many years. Our leading edge cleaning solutions and steam-powered washing methods cut through built-up contaminants, limescale, soap scum and more and restore the original beauty of the flooring you fell in love with.
Once the floor tiles are clean, our tile cleaners in GTA will turn their attention to the grout where we introduce our impregnating color sealers. These amazing compounds are absorbed by the grout thereby, sealing it against future stains. Be sure to ask about our incredible stone enhancing sealers as well.
Why Choose Us?
When it comes to tile and grout cleaning in Toronto & GTA, removing years of contaminant build-up is not a simple job for a Sunday afternoon. It takes state-of-the-art tools and methods and the experience and expertise of highly trained technicians. Give us a call today and join the scores of Toronto businesses and homeowners who have learned the value of trusting important maintenance work to Pamir Carpet Cleaning.
Call Us To Schedule Emergency Flood Cleaning!
Contact Us