Shower Cleaning Regrouting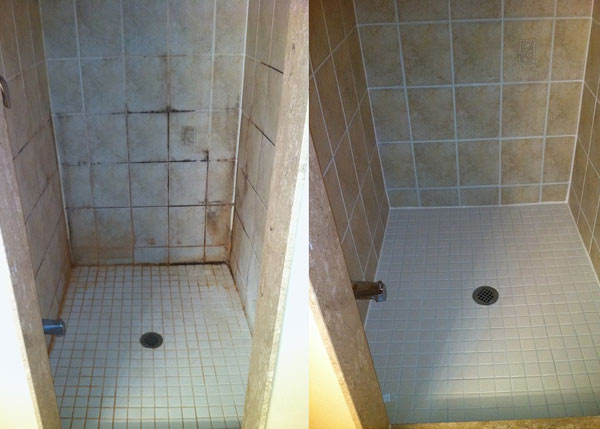 If your shower area turns out to look discoloured and yellow, it indicates to get it repaired as soon as possible. It looks bad from outside and makes your bad impression on others. The problem with your shower area is hard water stains which are quite difficult to clean.
On the other side, the grouts of tiles create problems later by developing mildew. The water stops through grout and damages the walls creating fungus. The best move to handle this problem is shower cleaning and regrouting services in Toronto. Professional cleaners can help in the bathroom cleaning and regrout to feel it newly constructed.
Best-In-Class and Reliable Shower Cleaning
Are you looking for a specific cleaning solution formulated to remove stains? If yes, Pamir Carpet Cleaning is well known for offering shower cleaning and regrouting for residential clients. We use the advanced tools and techniques for cleaning and grout restoration that restors the original beauty of your bathroom tiles. We have experienced technicians with us to remove the dark hard stains from the floor and give it a fresh look.
No matter, you are going to renovate your bathroom or fed up with the dirty stains on shower tiles, we are ready to reach 24/7 to provide our most satisfying services. Over the course, you will find your shower decor amazingly attractive.
What Makes Us The Prominent Choice?
At Pamir Carpet Cleaning, we are your local shower cleaners in Toronto who are proudly serving the regions of Scarborough, Vaughan, Etobicoke, Richmond Hill and GTA. Our services are designed to meet all your shower cleaning requirements.
Unparalleled Quality Of Cleaning
We have experts with years of experience who specialize in shower cleaning and regrouting services providing 100% guaranteed results.
Prompt Reach And Fast Service
We follow punctuality to reach you and provide our cost-effective services. Additionally, our experts are fast to perform their job producing a sparkling clean surface.
Insured And Licensed Cleaning Experts
We have fully licensed and insured professionals to provide reliable tile regrouting service in Toronto. We make sure you feel safe with our best-in-class services.
Call Us To Schedule Emergency Flood Cleaning!
Contact Us