Maid Services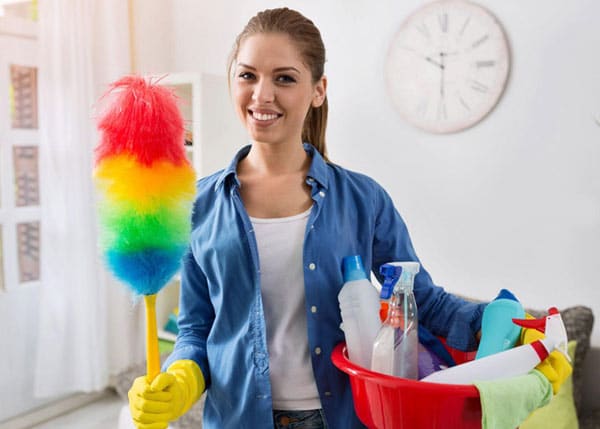 With more people working extra hours and families becoming bigger and bigger, many families don't have time to do a lot of work at home such as cleaning and doing other chores. That is why it might be a good idea to hire our maid services at Pamir Carpet Cleaning. We provide local maid services in Toronto, Etobicoke, Scarborough, Richmond Hill & Vaughan to make sure that your house is top-notch clean.
Services We Offer
Housekeeping
Personalized Maid Service
Regular Service
Deep-clean Service
Fill-in service
Spring/Seasonal Cleaning
Move-in/Move-out Cleaning
Laundry Services
Weekly & Bi-Weekly
One time & Occasional Service
Additional Services Upon Request (at an additional charge):
Clean and Vacuum Furniture
Clean all Windows (Interior Only)
Clean all Blinds
Clean inside Closets
Refrigerator Cleaning
Oven Cleaning
Clean inside Cupboards and Drawers
Housekeeping Benefits You Can Achieve With Us
At Pamir Carpet Cleaning, we offer housekeeping service in Toronto & GTA based on regular, weekly or bi-weekly service. However, move-in, move-out, one time and particular service is also available. We understand that affordability is a concern, especially these days. Let us know what you're able to invest each month, and we'll customize a cleaning regimen that will keep your home fresh and clean without breaking the bank. Benefits offered by housekeeping service includes:
Reduce stress and shorten your to-do list.
Provides more time to spend with the family or that much needed "me" time.
Minimize the hours bent over scrubbing, organizing, vacuuming and cleaning.
Most of the housekeepers, in addition to the basics, will also do laundry, clean closets, drawers & cupboards, iron, provide party help and even help with packing & unpacking. Others will run errands & some do the light cooking!
Call Us To Schedule Emergency Flood Cleaning!
Contact Us