Carpet Stain Removal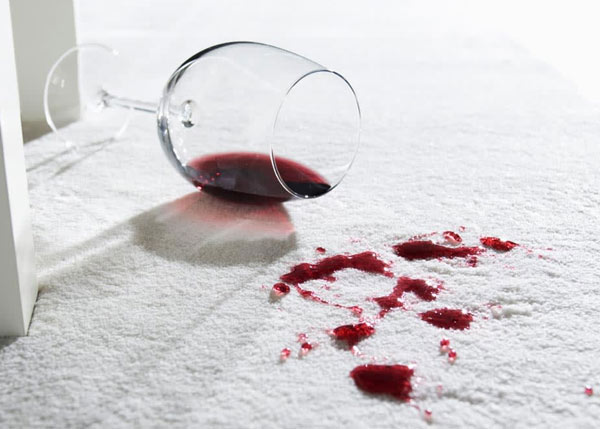 Those who live with light colored carpeting in Toronto live with the constant fear of one thing i.e. stains. A spilled glass of wine will leave a blemish that will be visible to anyone and everyone unless you're able to rearrange your furniture in a way that you can hide it under a bookcase or an ottoman. There's another option though if you ever find yourself dealing with dreadful carpet stains, Pamir Carpet Cleaning is here to assist you. We've seen it all so whatever type of stain you're dealing with, we can handle it.
What We Do?
Carpet stains can ruin your day and more than that, they can ruin your birthday party, your anniversary celebration and they can be a real wet blanket over the holiday get together. But there's no reason for carpet stains to spoil things for you.
Pamir Carpet Cleaning is your local carpet cleaning company in GTA that offers best-in-class carpet stain removal in Toronto, Etobicoke, Scarborough, Vaughan & Richmond Hill.We get to you fast so that you can go ahead with your big plans without skipping a beat. Our technicians assess the situation quickly, apply the latest and most effective solutions and have your carpet back to its normal lustrous self in no time.
We remove all manner of stains quickly and affordably, including but not limited to:
Chocolate & fruit juices.
Wine, brandy and other adult beverages.
Magic markers and crayons.
Spilled grease and blood.
Pet urine or gum.
Soda stains and more.
If your prized Persian has fallen a victim to a glass of sherry, don't worry. Give Pamir Carpet Cleaning carpet stain removal Toronto a call and rest easy. If the kids have ground dark chocolate into your deep pile carpet, we're on it. If it can be removed, we'll remove it. No excuses.
All Kinds of Carpet
Our highly trained IICRC certified technicians are proficient at removing stains from every imaginable type of Toronto carpet including:
Berber
Cut Loop
Level Loop
Multilevel Loop
Saxony
Velvet
Tip Shear
Frieze
Plush
And more…
Whether your carpet is made of nylon, polypropylene, polyester, cotton, acrylic or wool and whether it's light or dark, standard or even carpet tiles we'll have it back to normal in a flash.
Pet Stains A Specialty
We love pets as much as anyone and we understand that sometimes they just can't be counted on to exhibit proper bathroom etiquette. When your 4-legged friends let you down, don't spend a minute worrying about it. Call Pamir Carpet Cleaning for carpet stain removal in Toronto. We'll remove any evidence that your best friend peed on it and afterward your carpet will smell as good as it looks and feels.
Carpet stains don't have to be the killjoy you imagine them to be. When something leaves its mark on your carpet, call Pamir Carpet Cleaning and watch how the pros handle carpet stain removal.
Note : As we said above, if it can be removed we'll remove it. However, it's simply impossible to guarantee that every imaginable type of stain can be completely removed and anyone who tells you otherwise is not being honest with you. So, while such situations are extremely rare they may happen.
Call Us To Schedule Emergency Flood Cleaning!
Contact Us