Complete Janitorial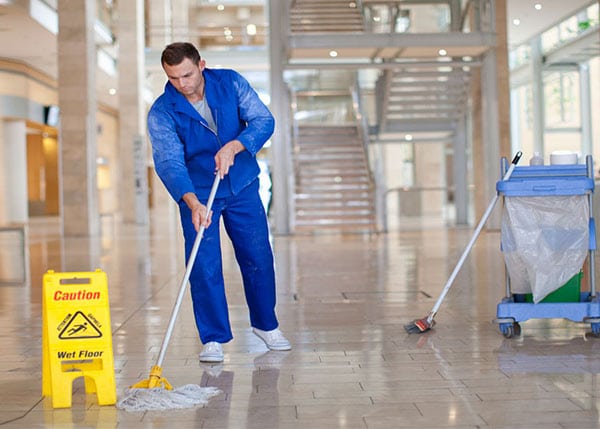 Best Janitorial Service in Toronto
Are you looking for a full service janitorial company in Toronto? If yes, Pamir Carpet Cleaning is here to assist you. For past 17 years, we are serving commercial clients with top-notch janitorial service to make their office premises look more welcoming and appealing.
We, at PamirCarpetCleaning provide complete janitorial services to any business, no matter how big or small it is. Not only do we expertise at janitorial service but also make sure the job is done correctly. This way you can impress your visitors and make them feel like they can come back.
What We Do?
Blind Cleaning
Carpet Care
Clean Room Services
Computer Room Cleaning
Construction Clean Up
Medical Waste Disposal
Emergency Services
Escalator Cleaning
Food Service Sanitation
General Maintenance
Green Cleaning
Hard Surface Floor Care
Light Pressure Washing
Recycling Services
Restroom Sanitation
Special Event Services
Upholstery Cleaning
Window Cleaning
Polishing Glass Surfaces
Vacuuming & Mopping
Cleaning Appliances
General Tidying Up
You can use our high quality janitorial services on a daily basis or alternate days or even choose to engage us on a weekly, bi-weekly, monthly basis. To offer you comfort and convenience, we are available and ready to assist you 24 hours a day. We work for you, and that's how we want you to feel so whenever you need any janitorial services we are ready to provide the service and help you out.
Why Choose Us?
Pamir Carpet Cleaning specializes in residential and commercial janitorial cleaning in Toronto, Etobicoke, Richmond Hill, Vaughan & Scarborough. From small offices to large companies, we entertain all commercial clients. Our expert janitors are fully equipped to provide top-quality, and flexible cleaning service. We offer 100% customer satisfied service comprising:
Vacuuming all floors and carpets
Dusting the furniture and floors
Mopping the hard floors
Cleaning & disinfecting kitchen
Emptying the garbage bins
Tidying up the entire office
Schedule Your Commercial Janitorial Service in Toronto Today!
Call Us To Schedule Emergency Flood Cleaning!
Contact Us