Commercial Carpet Cleaning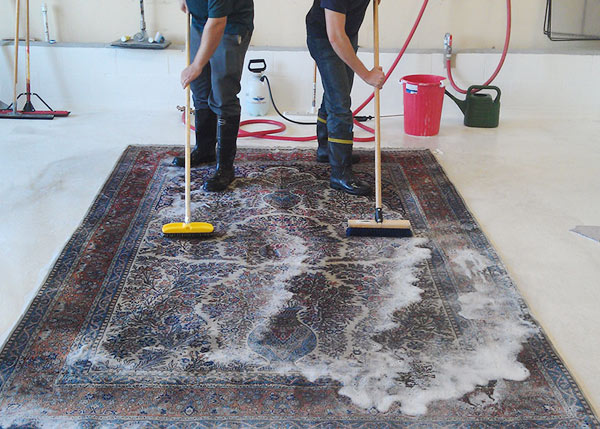 No. 1 Commercial Carpet Cleaning Service in Toronto
Pamir Carpet Cleaning provides advanced commercial carpet cleaning service in Toronto, Etobicoke, Vaughan, Richmond Hill & Scarborough that tackles deep dirt of high traffic areas and improves the appearance of the carpets throughout your facility. Whether you have a particular client visit, event or just need general maintenance, let us help you.
Our IICRC certified office carpet cleaners in Toronto are very knowledgeable and experienced using the best cleaning methods and products on your carpets. If you need a one-time cleanup or a regular maintenance program, we offer the best office carpet cleaning service In Toronto for your money. We also provide Natural Stone cleaning, Floor Waxing,Tile & Marble
Benefits Of Getting Your Carpets Cleaned
Environmental studies say that breathing contaminated air can be extremely harmful for people, especially those who have respiratory and allergy issues. So, it is necessary to ensure that your indoor air quality is good. At Pamir Carpet Cleaning, we clean your space and carpets efficiently so that there are no airborne contaminants present in there to cause you any health issues.
General Office Cleaning
Lunchroom Cleaning
Restroom Cleaning
Carpet Cleaning
Furniture Cleaning
Post Construction Cleaning
Window Cleaning
Marble Polishing
Advantages Of Choosing Pamir Carpet Cleaning
With 17 years of experience in the industry, we are committed towards client satisfaction and strive to achieve it at every cost. We strive to deliver unexpected cleaning results you and your clients will notice. Using eco-friendly products and modern techniques, we deliver long-term results. Some of the perks we offer include:
Other added benefits are:
Maintains your Carpet's Rich Colour and Texture
Diminishes Wear, Especially in High-traffic Areas
Promotes a Consistent Carpet Appearance
Provides Regular Spot Cleaning Service
Extends the Life of Your Carpet Investment
Guaranteed Maintenance Cost
How We Do It?
Steam Cleaning : This method is used for deep cleaning through the use the hot water extraction method to remove dirt, grime and allergens from your carpets. The hot water extraction method is the preferred carpet cleaning method recommended by most carpet manufacturers, including Shaw Industries, the largest carpet manufacturer in the world.
7 step procedure that ensures your carpet quality is improved:
Inspection
Vacuuming
Stain and Spot Cleaning
Pre-conditioning
Agitation
Rinse and Extraction
Air Dry
Dry Steam/ Quick Dry : This process also uses hot water, but the hot water is extracted with a spinning bonnet pad leaving the carpet almost dry, even more thoroughly than with standard methods, your carpet will be almost dry to the touch. It is recommended for interim maintenance due to its lower cost, faster result and quick drying times. This system can be combined with encapsulation products for longer results between maintenance procedures.
Our Additional Carpet Services in Toronto
Maintaining your carpets means more than just expert carpet cleaning in Toronto, Etobicoke, Vaughan, Scarborough & Richmond Hill. When it comes to tricky issues such as pet odor, and carpet repair, Pamir Carpet Cleaning offers additional services to help you strengthen and lengthen the life of your office carpet.
Carpet Repair : We provide a variety of carpet repair services to commercial clients. We can re-stretch your carpet to remove wrinkles and ripples; patch your carpet to repair burns, snags, and damaged spots; and provide color restoration for small spots where bleach or other chemicals have removed the color from your carpet.
Pet Odor Removal : Pet owners can't deny the fact that even the best trained cats and dogs can accidentally wreak havoc on your carpet and upholstery. Pet odor and stains are quite common issues that are found in the homes with pets. Removing the pet urine smell can be really frustrating. In such situation, you need a professional pet odor and stain removal treatment.
Protective Treatment : Protective Treatment aims to keep your carpet clean for longer. After applying carpet treatment, you'll notice your carpet will repel spills, blocks stains and resist soiling. Most fresh spills will clean up easily with just water. There are no cons to applying protective treatment to your carpet as it doesn't change the look or feel of your carpet.
Cleaning Your Toronto Office Carpet For A Healthy Lifestyle
Your carpet is an important investment that improves the outlook and comfort of your office. They are great insulators that keep the place warm, comfortable and cozy. Every carpet needs regular cleaning. If you are not sure why you should clean your carpet, consider the following reasons:
Carpet Cleaning Eliminates Trapped Pollutants : Carpets are magnets that attract dirt, and human or animal dander, everyday dirt or dust making it a fertile ground for bacteria. Dust mites leave behind feces and body fragments that can easily be inhaled. If not cleaned regularly, accumulated dirt can lead to the buildup of allergens and bacteria that increase greater health risks.
Carpet Cleaning Can Help Prevent Mold Growth : Dirty carpets are at high danger of developing mold and mildew when exposed to moisture that sinks deep in the carpet fibers if not dried and vacuumed immediately.
Longevity for Your Carpet : Routine cleaning will prolong the life of your carpet and save you money. Soiling is the number one enemy and destroyer of office carpets. Cleaning removes soils, spots and stains that attract more soiling and damage giving your carpet longer shelf life.
Impressive Look : Dirty carpets are embarrassing and diminish the appearance of your commercial place and your office. The more soiled a carpet is, the harsher the detergents needed to clean them destroying its appearance. A clean carpet is an excellent accessory that gives your office a stylish look.
Improves Quality of Air : Carpets affect the quality of air and living environment. They act as filters for dust, dead skin, hair, grit and soil brought through air movement and the inevitable force of gravity. Cleaning the carpet removes the pollutants and maintains indoor air quality.
Contact with us to get professional commercial carpet cleaning service in Toronto, Etobicoke, Vaughan, Richmond Hill & Scarborough, Call us at 4167273597
Call Us To Schedule Emergency Flood Cleaning!
Contact Us